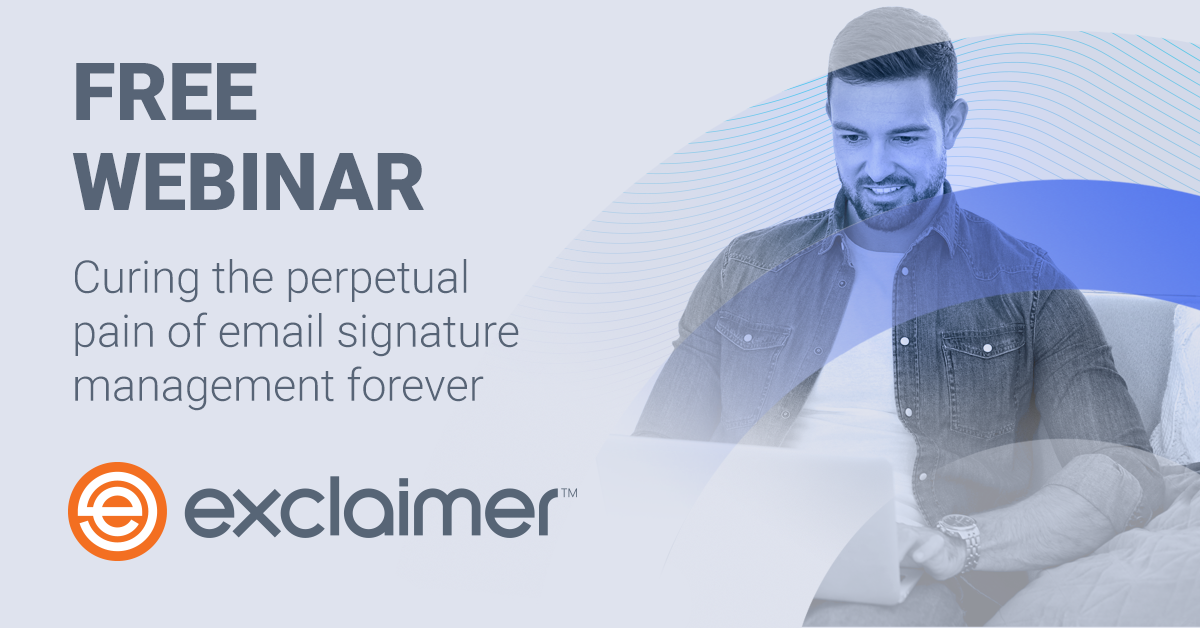 Curing the perpetual pain of email signature management forever
Online Zoom Event

Virtual
National
Description
It is estimated that in 2022, 333 billion emails will be sent globally, with an average approximate of 125 emails received per person every day. This number is only expected to rise in the following years. Without an adequate email signature strategy in place to leverage upon this enormous (and often unrealised) opportunity, this represents a squandered chance to further cement your organisation's position in the marketplace, drive engagement and improve upon key core metrics.
Learn about what tools you have at your disposal to manage your email signatures, and the best ways to leverage these tools for the overall improvement of your organisation with minimal effort.
Featured Speakers
Speaker Oscar
Oscar is the Regional Product Specialist for Asia-Pacific, Middle East & Africa at Exclaimer, specialising in understanding customer's needs and helping them transform their email signature strategy.
Having worked previously across a multitude of different industries, Oscar has a keen passion for transforming customer's pain points through innovative technological solutions.
Exclaimer provides world-class email signature solutions for Microsoft 365, Google Workplace, and Microsoft Exchange. These enable companies to manage employees email signatures efficiently and deliver consistent branding, promotions, disclaimers and compliance statements, while substantially cutting admin overheads.Headquartered just outside of London (England) and with regional offices worldwide, its products are …
Exclaimer provides world-class email signature solutions for Microsoft 365, Google Workplace, and Microsoft Exchange. These enable companies to manage employees email signatures efficiently and deliver consistent branding, promotions, disclaimers and compliance statements, while substantially cutting admin overheads.

Headquartered just outside of London (England) and with regional offices worldwide, its products are used by over 50,000 customers in 150+ countries. Its diverse customer base includes renowned international organizations such as Sony, Mattel, Bank of America, NBC, the BBC, Australia Post, City of Sydney, Cricket Australia, and many more organizations of all sectors and sizes.

For more information on Exclaimer, please visit https://www.exclaimer.com/
Full Description
Date and Time
Fri, April 1, 2022
1 p.m. - 2 p.m.
(GMT+1100) Australia/Sydney
Location
Online Zoom Event
Virtual
National